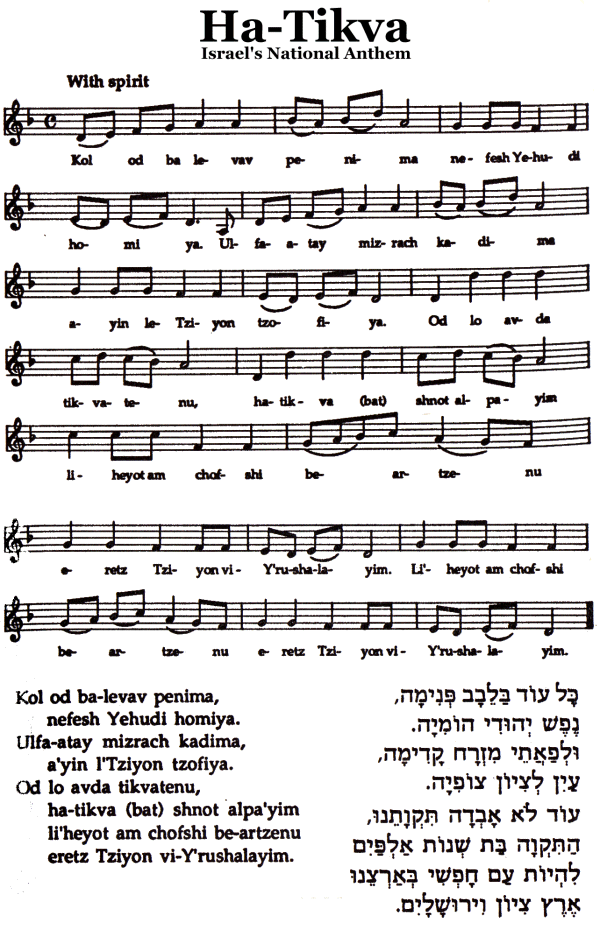 HaTikva is the National Anthem of Israel. It was written by Naphtali Herz Imber in Zolochiv (Ukraine) in 1878. When the State of Israel was declared in 1948 HaTikva became the unofficial anthem. It didn't become the official anthem until November of 2004 when the Knesset passed an amendment.
The English translation
As long as in the heart, within,
A Jewish soul still yearns,
And onward, towards the ends of the east,
An eye still gazes toward Zion;
Our hope will not be lost,
The hope of two thousand years,
To be a free people in our land,
The land of Zion and Jerusalem.