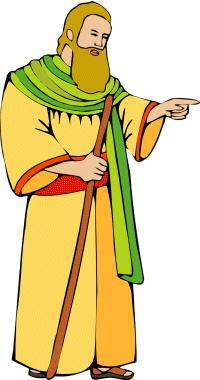 Quick Facts
Father
Abraham
Mother
Sarah
Wife
Rebecca
Sons
Jacob & Esau

Second Patriarch of Israel
Isaac was the son of Abraham and Sarah.
Isaac was the first Jew to be circumcised on the eighth day of his life. This is Torah law which holds to this day.
When Abraham was very old, he sent his servant Eliezer to the land of Ur Casdim to find a bride for Isaac. Eliezer brought back Rebecca as a bride for Isaac.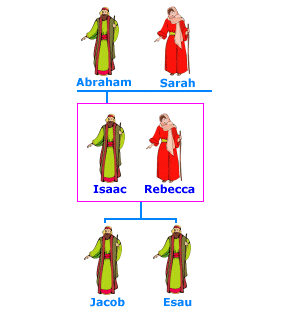 Isaac and Rebecca loved each other very much, but didn't have any children for a long time.
They prayed to HaShem and Rebecca had twins: Jacob and Esau.
Isaac is the only one of our forefathers who didn't have his name changed. Isaac is also the only one of our forefathers who had only one wife.
When he was a boy, HaShem commanded Abraham to sacrifice Isaac on Mount Moriah but stopped the sacrifice by sending an angel (Genesis 22:12), who told Abraham to sacrifice a ram instead. Abraham's act is referred to as the Akedah (the binding of Isaac).
He died aged 180 and was buried at the Cave of Machpelah at Hebron where his mother, father and wife were interred.