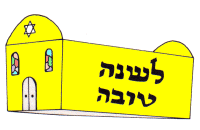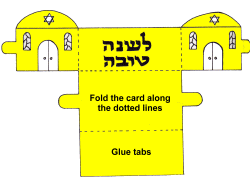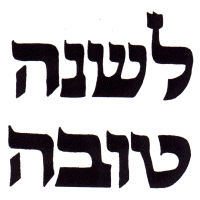 Materials:
Poster board – 3-1/2″ long x 5-1/2 wide
Ruler
Pencil
Scissors
Copy the design on your poster board. Be sure to include the tabs so you can glue it together. You can glue them together and hand them to people you like with some apples and honey in them, or you can put them in an envelope and send them.
After you have decorated the card, you can use it as a pattern for other cards you'd like to make. The card can say what you would like or you can use the traditional Hebrew on the left to say it.