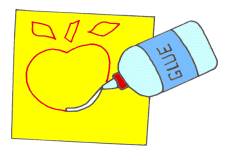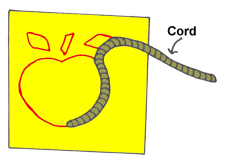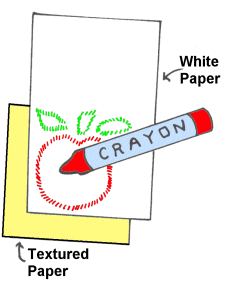 Materials:
Cardboard
Pencil
Glue
Cord
Scissors
Bond Paper
Step 1: Draw a simple picture on the cardboard.
Step 2: Trace the design with glue.
Step 3: Press cord onto the glue. Let it dry.
Step 4: Place the white paper over the cardboard with the textured drawing. Rub with a crayon. You can make it all one color or as many as you like.