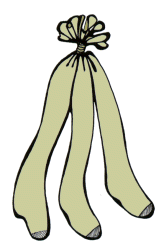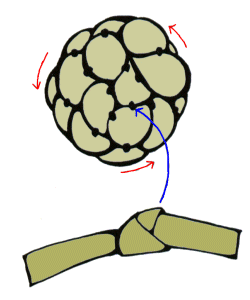 Materials:
3 pantyhose legs
Tissue or Poly-fill stuffing
4 x 8 inch piece of dark material (an old brown or black sock)
Stuff each pantyhose leg with tissue or poly-fill.
Take one end and tie all three together.
Braid them and coil them into a circle, tucking the ends in.
Cut the dark socks into eight strips. Poke them into the folds so they look like raisins, you can sew or glue them into place.