10 Commandments Giant Poster Card
Materials
Heavy Construction paper (9″ x 12″)
Pencil
Ruler
Scissors
Paints, Brushes, Crayons and markers
Instructions
Divide the paper into four sections (each 3″ x 9″)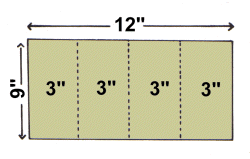 Fold the two ends to the middle so that the edges meet there.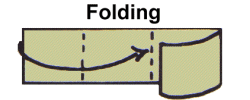 Draw arcs like those shown and cut them out. (Remember measuring is important!)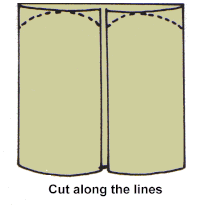 Decorate the front any way you would like. Write the 10 Commandments on the inside in English or Hebrew, depending on the level of your class.