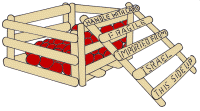 Materials
30 Popsicle sticks
Glue
Small Saw
Felt Tip Marker
Small Fruits (Figs, Raisins, Grapes, Etc.)
Instructions
First step: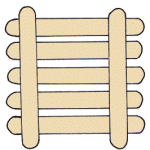 Glue the sticks in place for the bottom and the top of the crate as shown. Let dry completely.
Second Step: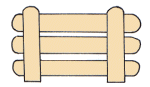 For the sides of the crate 2 sticks are halved as shown – make 4 sides. Let dry completely.
Third Step: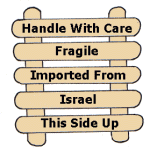 With the felt tip pen decorate the top as shown.
With the completed project you can make several of them as decorations for the Shabbat or Tu B'Shvat Seder table.