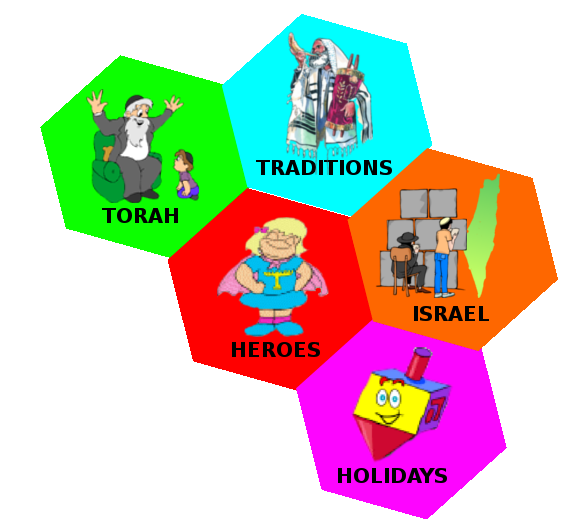 #1.

How many people are traditionally called to the Torah on Yom Kippur?
#2.

Which patriarch never left the land of Canaan?
#3.

On which to seas does Israel have ports?
#4.

How many people in Jacob's family went down to Egypt?
#5.

When is a tallit traditionally worn all day?